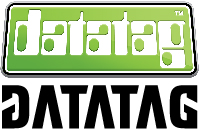 Datatag Technology
Datatag - The Art of Identification
Datatag ID is a privately owned British company based in Staines-upon-Thames in Surrey and the UK's leading asset marking company. Previously a subsidiary of the Mitsui Corporation of Japan, Datatag was conceived in 1992 as a way to combat high levels of motorcycle crime in the early 1990's.
Datatag technologies have been approved by Thatcham under their strict new TQA Scheme. Information is stored on Datatag's secure database - accessible 24/7 and which is both Home Office and Police CPI Secure accredited and has full LPS (Loss Protection Standard) 1224 accreditation. Datatag use a 24/ 7 - 365 UK call centre to deal professionally and efficiently with Police, Customer and Industry enquiries.
Datatag is also a "Secured by Design" company an initiative supported by the Home Office and Police CPI crime prevention initiatives. Datatag also provides the technology and secure data management for the Official Marking Scheme for Plant and Agricultural Machinery - the CESAR Scheme (www.cesarscheme.org) which is supported by the majority of plant and machinery manufacturers.
Datatag also provides the technology and secure data management for the Personal Watercraft (www.pwpuk.org) industry in the UK commonly known as "Jet Ski's®", which is supported by the British Marine Federation and the Royal Yachting Association. Datatag offer security marking kits for all machines with specific scooter and motorcycle kits available to all second hand machine owners and buyers. Datatag have provided millions of Datatag's and protect a vast array of property from bonsai trees, gas boilers, bicycles, trailers, caravans, cars, laptops etc.
More information available on the Datatag website: www.datatag.co.uk
The MASTER Scheme systems include the following Datatag state of the art technology:

Glass Tag
This transponder is roughly the size of a grain of rice and can be easily installed. It contains a unique code number which is permanently programmed into it's integrated circuit. The number cannot be altered or deleted.

Primary Visible Tamper Evident Warning Labels
These tamper-proof plates carry a unique motorcycle/scooter identifi cation number ensuring that your property can be tracked and returned in the event of theft. Datatag will take legal action against any copying or unauthorised production of these unique ID plates that contain Datatag's world wide registered trademark.

Tamper Evident Warning and Re-Registration Label
Specially designed decals warn off any potential thieves and are both attractive and impossible to remove without damage to the label.

Domed Resin Colour Warning Label
The decal forms a major part of the visible deterrent. It indicates to potential criminals that Datatag genuinely protects your machine and there is a too high a risk of it being traced if they were to steal it.

New UV Stealth Etching
New and improved system comprises a unique alpha numeric code and Datatag's 24/7 contact details are permanently etched into the panels and fairings. They do not deface or interfere with the appearance or aesthetics of the Motorcycle. Datatag etchings are visible under ultra violet or UV lighting and in most cases, cannot be seen in daylight conditions.

Datadots®
A superior microdot identifi cation system developed for ease of use. The Datadots can be applied to any surface, thus making it virtually impossible for the criminals to locate and remove them all. Not to be used for external cosmetic panels e.g. fairings and body work.